Welcome to the Environmental Office
This is where we will be keeping track of how we are changing and enhancing the environment at Misty Fjords with even more exciting sights and sounds bringing it alive. This is the page for the FSEnhancer files and the AI Traffic files for Misty Moorings, Inc Sceneries.
FS Enhancer Library
AI Traffic Files
FSE Construction Projects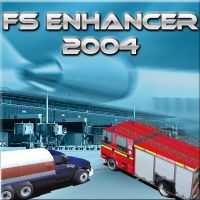 FSE - What is it?
FS Enhancer 2004 is the sequel to FS Scenery Enhancer for 2002 and includes FS Sound Scape and the best selling title for FS2000, FSTraffic, this all new product has now been totally redesigned to satisfy every simmer´s needs. This is the ultimate Scenery editing tool ever created for MS Flight Simulator!
Anything done by Misty Moorings, Inc has an "MM-" in front of the filename. There is a great deal of interest in FSE for Misty Fjords and many people will be posting. But be very careful you do not download a file where you may already have a file. The list below will help people know the locations for the present downloadable FSE files we have. Good idea to add a V1 (version) so you can tweak it later if you like. Also, check the basic Misty Moorings V1 FSE.zip file to see if the sounds you might need are already there saving you upload/download time.
FSE Files Ready-To-Use
Alphabetical Order by Location Name
If you would like to download all these files, click HERE ... Full FSE Library for Misty Moorings
FSE Name
Location
File Name
Author
Date/Comments
MM-Basic FSE
Misty Fjords Area
Misty_Moorings_I FSE.zip
P Cayton
29 meg basic file for all MM FSE addons for Misty Moorings.
Aiken Creek
Moria Arm
MM-AikenCreek.zip
P Cayton
MM - Aiken Creek
Annette Island PANT
Airport at Annette Island
DW-Annette-V1.zip

Dan Wambolt
PANT upgrade by Dan Wambolt
Cedar Ridge Lake
Secret Location
MM-CedarLakeRidge_V2.zip
P Cayton
MM - Cedar Ridge Creek, a fly fisherman's dream hideaway. (10/17/2004)
Dan's Hideaway
MM-danhide.zip
P Cayton
MM - Dan's Hideaway
Deer Creek Glider Club
Deer Mountain over Ketchikan
DeerMountainFSE.zip
P Cayton
Includes Deer Creek Airstrip
Dog Salmon Creek
MM-dogsalmon-V1.zip
P Cayton
MM FSE for Dog Salmon Creek
Eagle Lake Lodge
40 miles north of Ketchikan on Eagle Lake
MM-Eaglelake.zip
P Cayton
MM - Eagle Lake Lodge
Goose Bay
Polk Inlet coming off the southwest arm of Kassan Bay
MM-goosebay.zip
P Cayton
MM - Goose Bay
FSE PROJECT
ALL MF AREAS Click [here] for INDEX
fse_project.zip

Dan Wambolt
FSE for MM: Loring, Yes Bay, Bell Island, Hollis, Hydaburg, Klawock, Kasaan
High Lake Lodge
northwest arm of High Lake on the Prince of Wales Island
MM-Highlake.zip
P Cayton
MM - High Lake Lodge
Hollis
Hollis
TC-hollis-V1.zip
T Carr
Nothing added on Hollis seaplane side, mainly concetrated in adding a little colour to the township, and to the bay and dock area in front of the Town. 02/04/2005
Jaap van Hees Sounds
For Ketchikan Harbor and Misty Fjords Cabins
JvH-FSESounds-V1.zip
Jaap van Hees
This zip contains extra sound files I have used for my Misty Fjords FSE-sceneries. I also used sounds from the Lago FSE Soundpacks 1, 2 and 3, AND sounds from the Basic FSE-package MM-Basic FSE (Misty Moorings I FSE.zip). (01/19/2005)
Ketchikan Harbor Seaplane Base
Ketchikan
JvH-Ketchikan-V1.zip
Jaap van Hees
These files are (fantasy) scenery enhancements for the default Ketchikan Harbour Seaplane Base (5KE) scenery. Requires JvH-FSESounds-V1.zip (01/19/2005)
Misty Fjords Cabins
All Misty Fjords Area
JvH-Cabins-V1.zip
Jaap van Hees
This contribution adds FSE "environments" to all of the cabins in Misty Fjords. Adds jettys for seaplanes and other environment-enhancing sounds, etc. Requires JvH-FSESounds-V1.zip (01/19/2005)
Last Chance Lake
Stewart BC
MM-LastChanceLake-V2.zip
P Cayton
Adds a special and interesting environment for the beautiful Last Chance Lake scenery (Updated! 01/26/2005)
PANT
Craig, AK
PANT FSE_for_ BFU Annette.zip

Dan Wambolt
&
Peter Hesse

This is a modification of Dan Wambolt's original file fse-annette.zip to fit the BFU Annette scenery of Brian Gladden. Only the PANT data file (SE2) and track file (OSC) have been modified, the sound file (SC) has only been renamed accordingly. The enhancements for MTM-DCW and TamgasHarbor-DCW have not been modified and are Dan's originals, but they are here included for a complete enhancement. (03/02/2005)
Port Simpson
Port Simpson
TC-portsimpson-V1.zip
T Carr
Mainly added colour to the harbour area (see the "before, and after" shots
and the actual pic of the area). 01/04/2005

Port Simpson
Logging

Port Simpson
TC-PortSimpsonLog-V1.zip
T Carr
Added a great little logging area near Port Simpson (02/02/2005)
Punchbowl Lake Cabins
Punchbowl Lake
BD-Punchbowllake-V1.zip
B Dick
FSE for Punchbowl Lake Cabin complex (01/14/2005)
Ranger Lookout
At the Misty Border
MM-RangerLookout-V2.zip
P Cayton
MM - Start at MM28 - adds an observatory, great sounds and even some wildlife (keep your eyes open) (update 02/04/2005)
Spotted Lake
Spotted Lake
MM-SpottedLake-V1.zip
P Cayton
Spotted Lake FSE by Phil Cayton, uploaded 01/07/2004
Seal Cove
[pic here]
Spotted Lake
Mike MacKuen
Seal Cove (CZSW) a floatplane base at Prince Rupert B.C. North of downtown, Seal Cove offers shelter from the Pacific to allow safe water-borne operations. Seal Cove (CZSW) is located at N54* 19.5625' W130* 16.3353'.
Summit Lake Lodge
Summit Lake
MM-Summitlake.zip
P Cayton
MM - Summit Lake
Yes Bay Lodge
Yes Bay, Thorne Arm
BS-YesBay-V2.zip
B Smith
BS - Yes Bay Lodge
Updated 01/07/2005
<! ---------------- button -------------------->

<! -----------------end button ---------------->

AI Traffic and updates for Misty Moorings
Airports affected by AI-Traffic can be found in this table.

AI Traffic
Update Date
File Name
Author
Comments
MM-Basic AI Traffic
12/06/2004
Misty_Moorings_Traffic.zip
P Cayton
This is the basic AI traffic file that must be downloaded for the subsequent updates to work.
AI Geese
12/13/2004
MM_AI Geese.zip
P Cayton
This is the BASIC file for AI Geese, must be downloaded for updates below to work.
UPDATE
MM AI Traffic
02/26/2005
MM Traffic Update 4.zip
P Cayton
Adds Misty's Place AI Traffic
AI Geese
01/05/2005
MM_AI_Birds.zip
P Cayton
Update now adds AI Swans to the original AI Geese file (required)
Glacier Bay AI Ships
01/09/2005
glbay_AI.zip
Holger Sandmann
New AI Ship Routes for the Glacier Bay Area by Holger Sandmann.
Larcom Island
02/03/2005
larcm_ai.zip
Holger Sandmann
This file package provides AI traffic for Emmett's fictitious Larcom Island airfield and seaplane base: larcom_island.zip and larcom_island_fix.zip (at Avsim) or larcombc.zip (at FlightSim).